10/21/2012 7:54 PM
Intersection of Communipaw Ave and West Side Ave, Jersey City, NY
29 Year old Jargget Washington was arrested by police after allegedly stripping naked and attacked passing cars with his bare hands and shouting unintelligibly at the intersection of Communipaw Ave and West Side Ave, Jersey City, NY. He is reported to have attempted pull a driver from a car but the driver was able to fight him off until police arrived.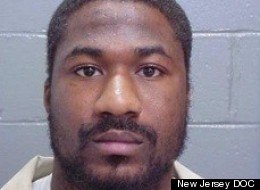 Washington was taken to Jersey City Medical Center where it was determined that he was not a threat to himself or others even though he spat at officers and gnawed on his own handcuffed wrists, eating his hospital bracelet.
And then…
Still in a hospital gown authorities were transporting him to Hudson County Jail when he defecated in the back seat of the cruiser. Later while in a holding cell Washington bit off and swallowed his own finger prompting another trip to the hospital. It is believed that Washington, who has previously been incarcerated for drug charges, may ave been under the influence of PCP. He currently faces charges of carjacking, throwing bodily fluids at law enforcement officers and being under the influence of a controlled dangerous substance.
Sources
The Jersey Journal
Huffington Post
NewsOne